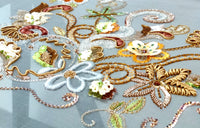 About Dancing Needles Embroidery
Dancing Needles Embroidery was founded by Annisa Lam in 2004.
The purpose of forming this company is to promote all forms of embroidery art works in Hong Kong (dimensional embroidery, ribbon embroidery, surface embroidery, western form embroidery). We notice that not many people are familiar with western stitch craft. With our efforts and dedications, we hope this beautiful artwork will become popular in Hong Kong or even in China.
Our company has an unique shop studio near Prince Edward MTR station that is very convenient to reach. We run embroidery courses & workshops for the beginners to the experienced. As learning time is flexible, our students will find the class atmosphere is both very enjoyable and relaxing.
We also supply needlecrafts materials at reasonable prices. Various kinds of threads, hand dyed silk ribbons and sewing supplies are also available.
Our Services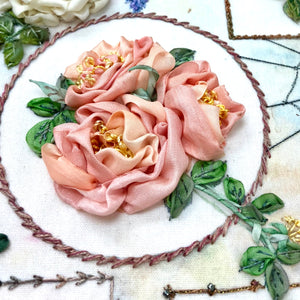 Certificate Courses
Ribbon Embroidery and Stumpwork Certificate Courses (Jointly organised by Dancing Needles HK and Di van Niekerk of South Africa)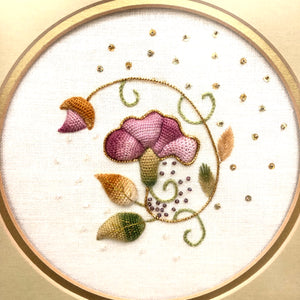 Regular Course & Workshop
Regular embroidery course and workshops (Ribbon embroidery, Stumpwork, Surface embroidery, Drawn thread & Hardanger embroidery, Goldwork & Metal work embroidery, Brazilian embroidery, White work, Blackwork, Tatting Lace course)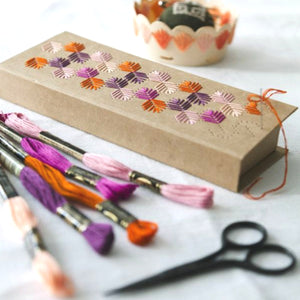 Needlecraft Supplies
Needlework supplies Embroidery hoops , slate frames, DMC stranded cotton threads, rayon threads, ribbons, hand dyed fabric for embroidery, beads and sequins packs.